PE Gas Pipes
FAST FLOW PIPES (PVT.) LTD.
PE Gas Pipe
FAST FLOW PIPES (PVT.) LTD is nationwide company and manufacture of PE Gas Pipe. Fast Flow Pipes offer HDPE and MDPE for both Water and Gas applications. Pipe production is carried out from high quality resin and on strict quality control measure as per international standard.
Salient Feature
Low cost.
Narrow trenching.
Light weight.
Impact resistant and durable.
Various jointing Technique
Longevity.
Flexible.
Fast and easy installation.
Best Flow Properties.
Ductile.
Cost of maintenance and operational is very low.
Low temperature toughness.
Friendly environment.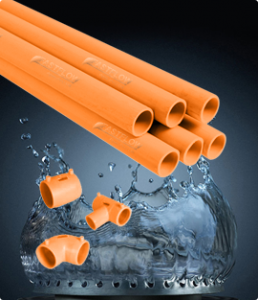 PE Gas Pipe
PE Gas Pipe (in inch) – ASTM D 2513
Size (In Inch)
3/4″
1″
1-1/4″
1-1/2″
2″
2-1/2″
3″
3-1/2″
4″
5″
6″
8″
10″
12″
OD (in mm)
26.67
33.4
42.1
48.3
60.3
73.0
89.9
101.6
114.3
141.3
168.3
219.08
273.05
323.85
SDR
9
9
9
9
9
9
9
9
9
9
9
9
9
9
W.T (in mm)
–
3.56
4.62
–
6.48
–
9.53
12.24
–
–
–
–
–
–
SDR
11
11
11
11
11
11
11
11
11
11
11
11
11
11
W.T (in mm)
2.41
3.05
3.84
4.39
5.49
6.63
8.08
9.22
10.39
12.85
11.239
19.91
24.82
29.44
SDR
17
17
17
17
17
17
17
17
17
17
17
17
17
17
W.T (in mm)
–
–
2.49
2.85
3.56
4.29
5.23
5.99
6.73
8.31
9.91
12.90
16.05
19.05